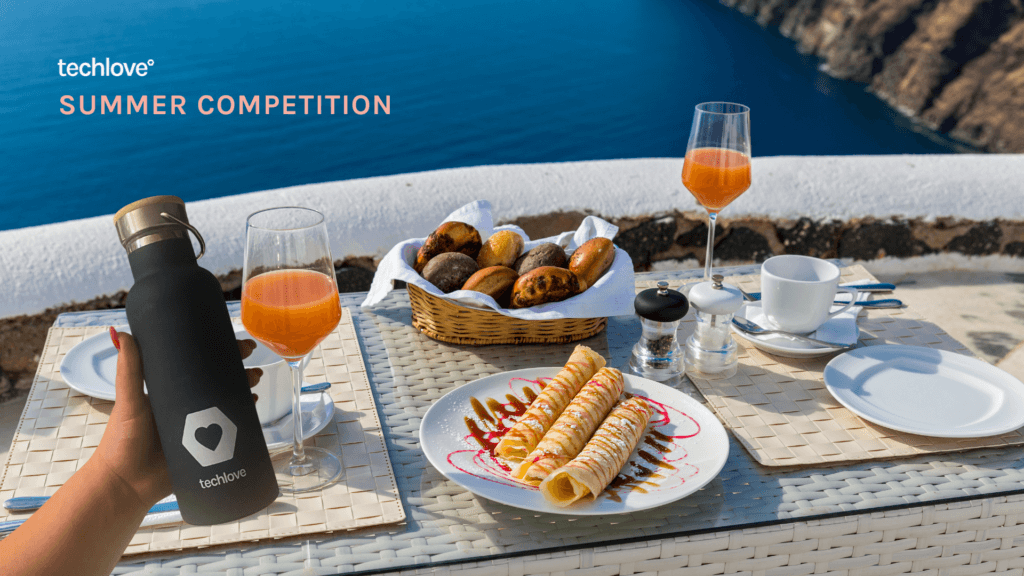 Join our exciting Summer Competition! 🤩
Calling all colleagues! Don't miss out on the chance to showcase your creativity and win fantastic prizes in techloves summer contest. We're inviting everyone to participate and capture the best pictures featuring our company bottle.

This contest is an amazing opportunity to showcase your photography skills and express your unique perspective on our brand. Whether you're a professional photographer or simply love taking snapshots, everyone is welcome to participate.

By capturing captivating images of our bottle, you'll not only have a chance to win exciting prizes but also contribute to techloves visual identity. Your photos could be featured in our marketing materials, social media channels, and even our official website, showcasing your talent to a wider audience.

So grab your camera or smartphone and start exploring creative ways to capture our bottre in unique settings or interesting angles. Whether it's at the office, during team outings, or even on your own adventures, the possibilities are endless

Don't miss this opportunity to have fun, unleash your creativity, and win amazing prizes. Submit your best photos and be part of our vibrant company culture. Join the summer contest and let your photography skills shine!
Send your pictures to Sandra on mattermost or sandra@techlove.se before August 20th to compete ✉️
Best wishes,
The not-so-creative marketing team 💕